Don't hesitate, plan your unique holiday now
Where is this park?
at Dienné in the Vienne
Park
open
All days !
10H19H*
* Attention last entry at 16H
Good plans naturally!
To appreciate even more your unusual stay at DéfiPlanet ', why not take advantage of one of our current offers. With friends, family or couple find the right plan.
Vivez l'expérience En couple
196.80€
Au lieu de 266.20€
Profit from all our offers
Explore DéfiPlanet '
Explore a naturally different world and discover our nature and recreational park, the most amazing unusual accommodations and the best offer of sports, leisure, well-being and gastronomy that you can imagine.
And you, how come you?
Choose the type of experience that suits you best, but rest assured, you can come back and try them all!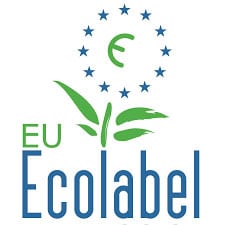 Throughout the year DéfiPlanet 'is committed to a responsible approach to sustainable development by working on themes such as :
–  The Circular Economy
– Waste Management
– La gestion de l'eau et de l'énergie
– La responsabilité sociétale des entreprises
– The short circuit
Our commitment to sustainable development
27 February 2017
défiliker
Avis de Lolita Geay
Nous sommes venus en couple grâce à une box. Nous en avons profité pour faire le tour du parc et pour se baigner dans la piscine avant...
27 April 2017
défiliker
Avis de Marie
Superbe week-end en amoureux..... Nous avons certainement transmis notre bonheur et engouement... Car nos enfants réclame d'y aller donc a...
14 January 2017
défiliker
Avis de Julie
Hébergement et accueil au top !! Génial de passer un week end en amoureux ou même en famille !!
28 August 2017
défiliker
Avis de Céline
Nous avons passé un séjour en famille du 21 au 25 Août dans un chalet. Très bon accueil, logement propre et très agréable. Les...
2 September 2017
défiliker
Avis de Vanessa
Bonjour nous revenons de notre séjour malgré notre exigence habituelle > très bon séjour. Nous avions une smart box et avons ajouté...
25 August 2017
défiliker
Avis de Christelle
C'est la 4ème fois que nous venons, c'est dire que le site nous plaît ! Un vrai coup de coeur la 1ère fois pour les hébergements...
18 February 2017
défiliker
Avis de Dorin
C'est mon compte de fées d'enfance,!!!!
12 April 2017
défiliker
Avis de Helene DAVID
Bonsoir, nous sommes venus fin mars 2 jours en séminaire avec notre association (FNAAS) dans une salle de réunion très originale...
23 August 2017
défiliker
Avis de Laetitia
Nous avons passé 5 jours et 4 nuits dans le nouvel hôtel du parc. Tout était parfait : le logement, l'accueil, le personnel, les...
18 April 2017
défiliker
Avis de Camille Zordah
Nous sommes venus une journée découvrir le parc et nous avons été agréablement surpris ! La ballade qui nous fait découvrir les...